Wedding Between a Lady and her Fiance in Nasarrawa state goes Viral
---
---
We love LOVE, and we are a sucker for Love!
A Facebook user, Nora Chika who witnessed a beautiful Love story, shared photos from the ceremony and we are totally here for it!
Nora revealed that the wedding happened in Nasarrawa state as she said I DO to her groom who has a physical disability.
"WONDERFUL shall never end ooo, beautiful Plateau bride and her handsome blind groom. I witness d I DO I DO today, no be say na money d bride c ooo this is indeed true love. May God bless their union I pray." she wrote as the caption of the photos.
See the photos below;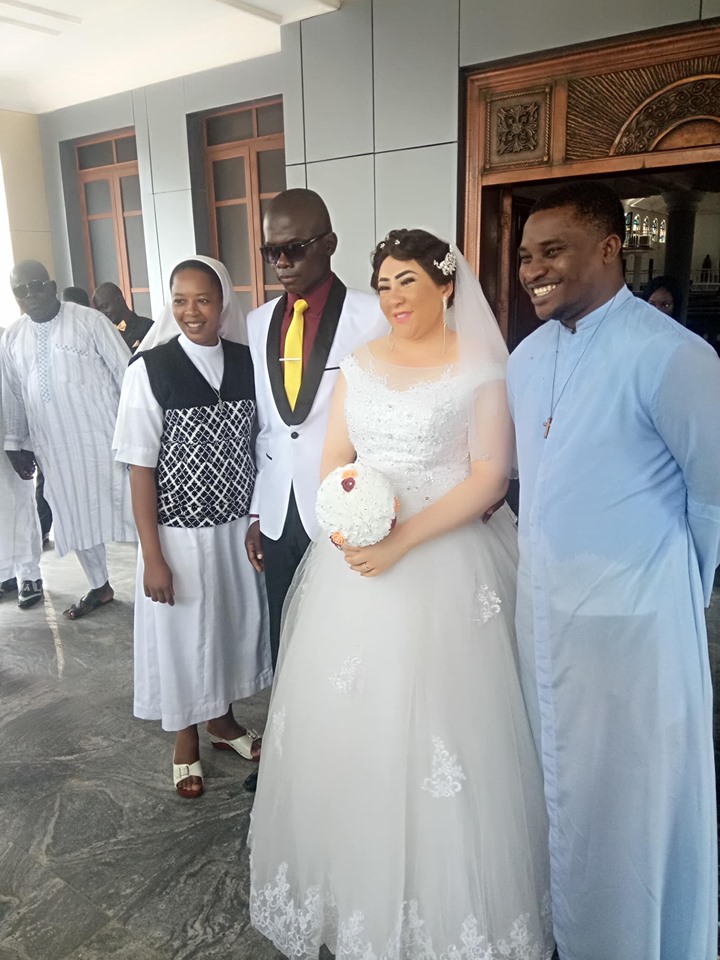 Couple who indicated 'No Reception' on their wedding Invitation Card, gets surprise reception party from friends (photos)
Usually, the norm at most weddings is for guests to move to the reception hall after the white wedding but interestingly, the young couple, Blessing and Adewale indicated otherwise for their wedding in Yaba.
After the wedding invitation went viral, receiving mixed reactions, some friends of the couple decided to throw them a surprise reception party.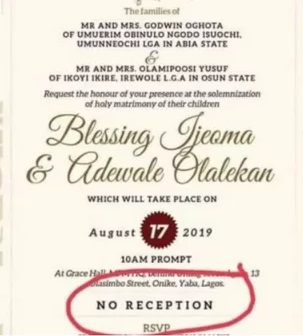 The groom Adewale Yusuf, who is a tech guru, said 'so the weekend was full of drama as our wedding IV trended because of our #NoReception decision. I'm glad my wife is laughing about it now, because it wasn't funny over the weekend. Thanks to everyone that insulted or defended us, we're happy with our decision'.
Explaining how he was tricked to a reception by his colleagues, Adewale Yusuf said they only wanted a small wedding but got dragged into a surprise wedding reception which was all paid for by his mentors and friends.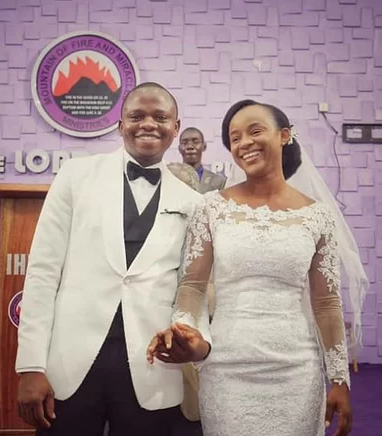 MY WIFE AND I HAD DECIDED TO NOT HAVE A RECEPTION PARTY AFTER OUR WEDDING. JUST CHURCH SERVICE, NOTHING BIG.
BUT, ON THE DAY OF THE EVENT AFTER WE HAD TAKEN OUR PICTURES, I WAS TRICKED TO THE OFFICE BY MY MENTORS AND TO MY SURPRISE MY TEAM AND FRIENDS HAD PLANNED A SURPRISE RECEPTION PARTY FOR US.
I HAVE NEVER BEEN THAT SURPRISED IN MY ENTIRE LIFE. I WAS SO SHOCKED, THAT IT TOOK ME HOURS TO RECOVER FULLY. ONE OF THE MOST HEARTWARMING THING WAS THAT THE TEAM MEMBERS WHO HAVE MOVED ON FROM THE COMPANY, CONTRIBUTED TOWARDS THE RECEPTION, AS WELL., he wrote
See some photos below;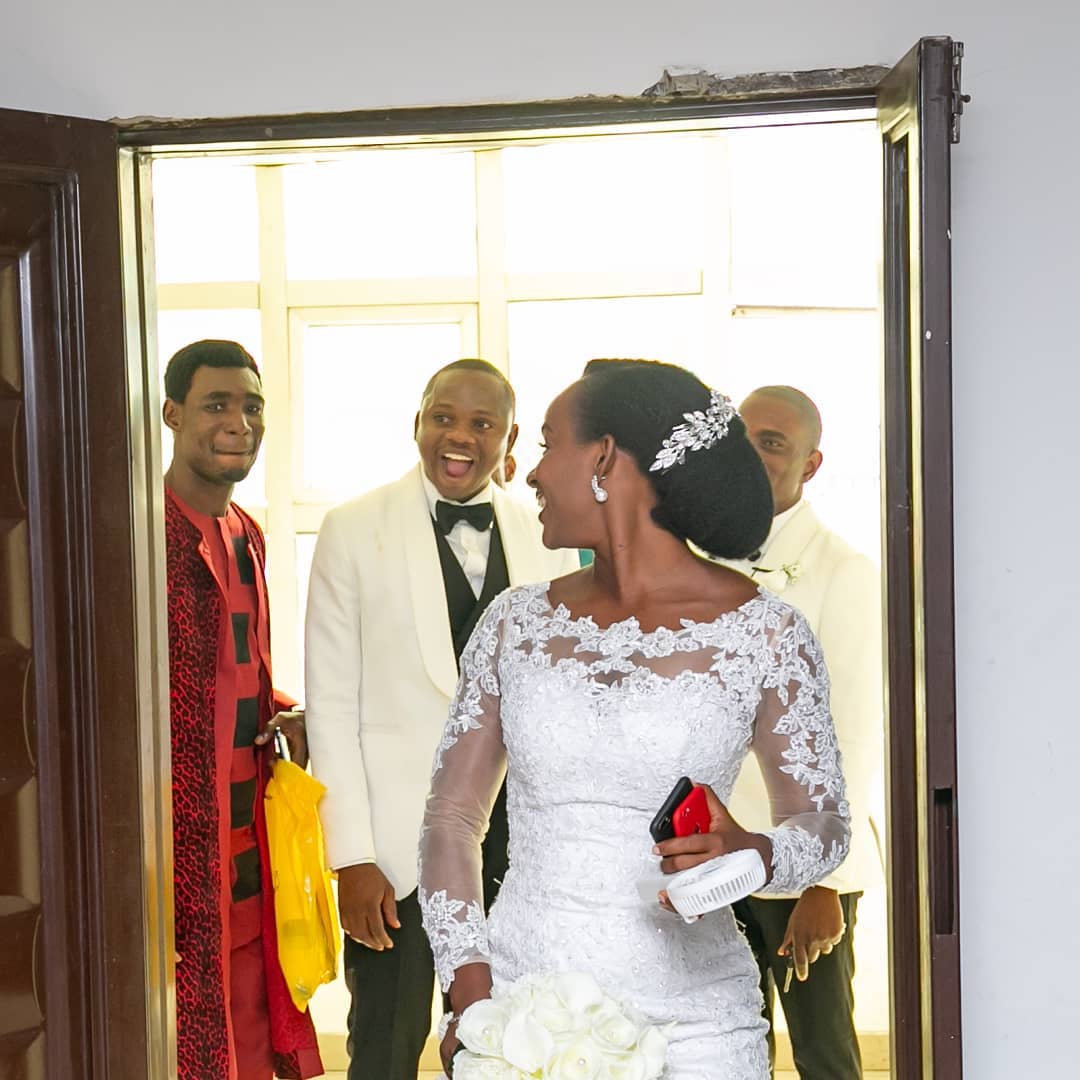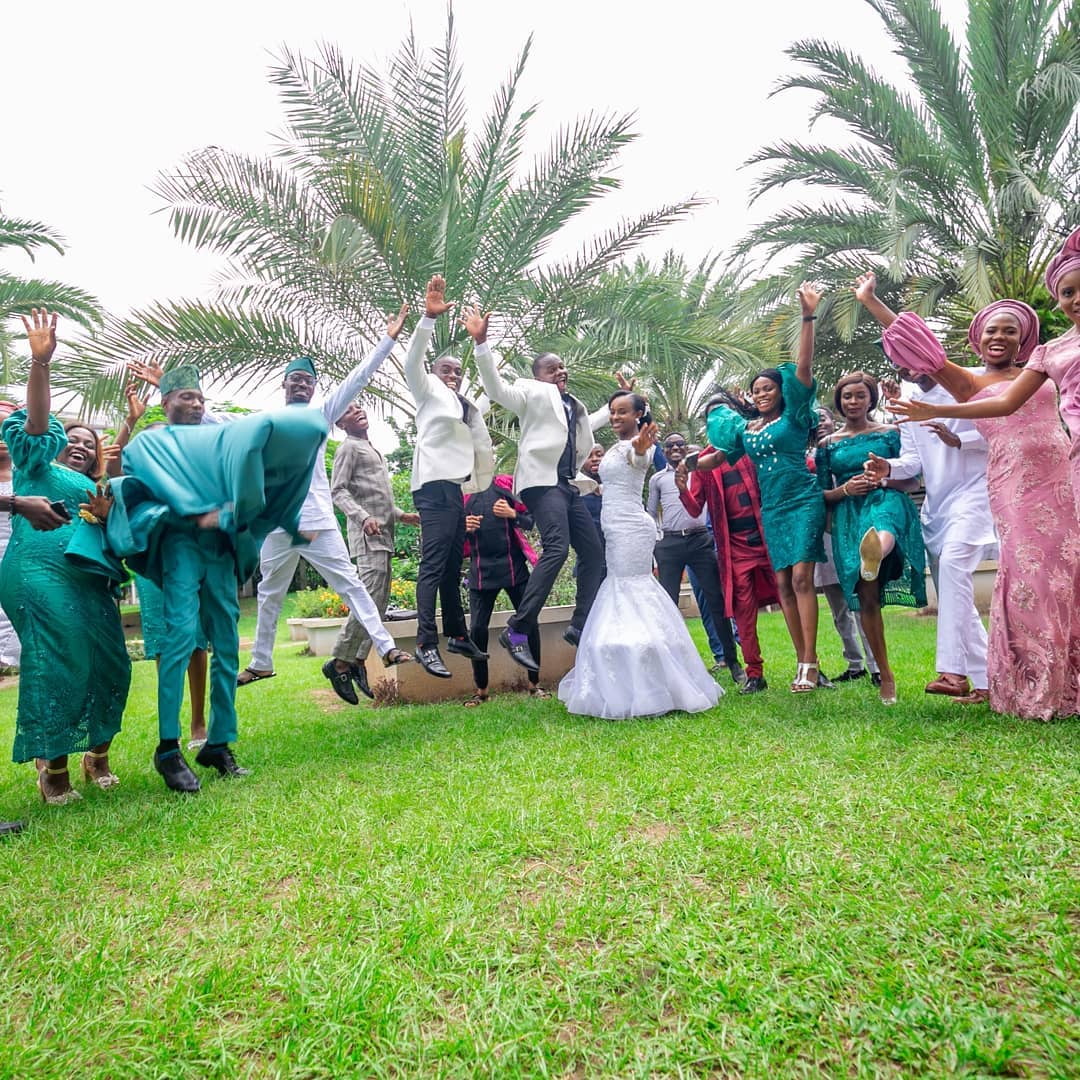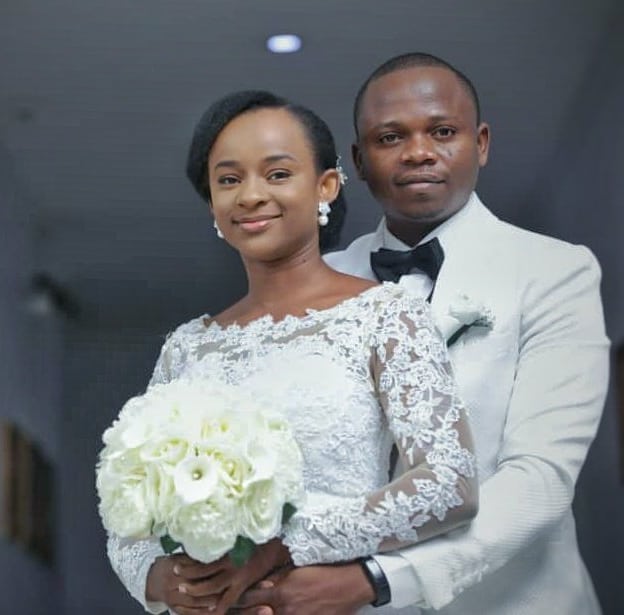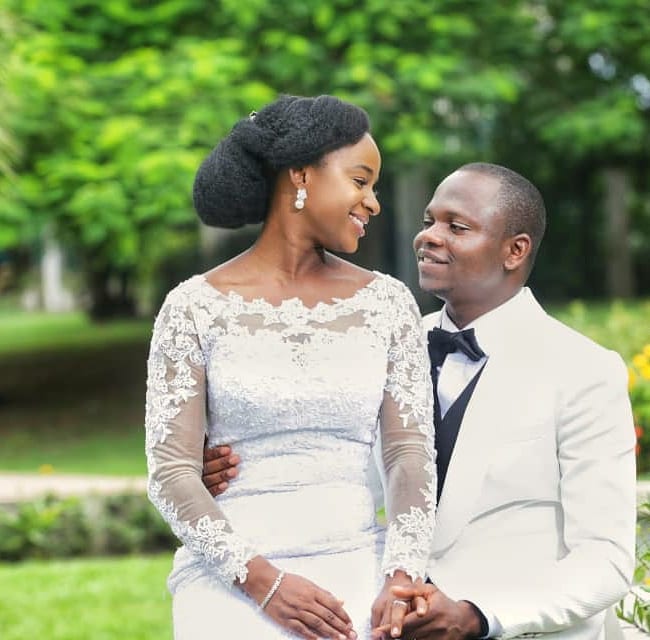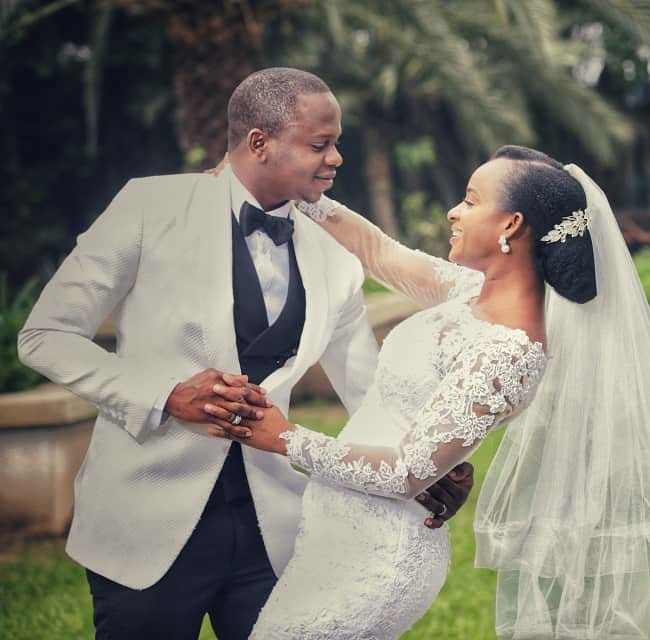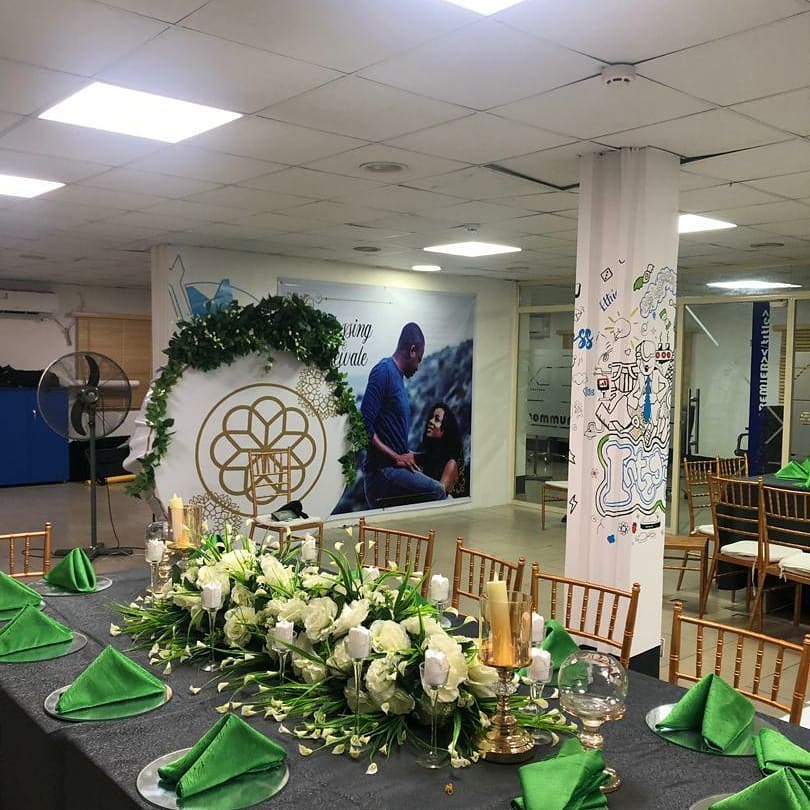 ---
---