Watch : How angry fans threw bottles on stage at Cardi B's concert in Ghana (video)
---
---
American Rapper, Cardi B, had the time of her life visiting Nigeria but can't quite say so with her visit to Ghana.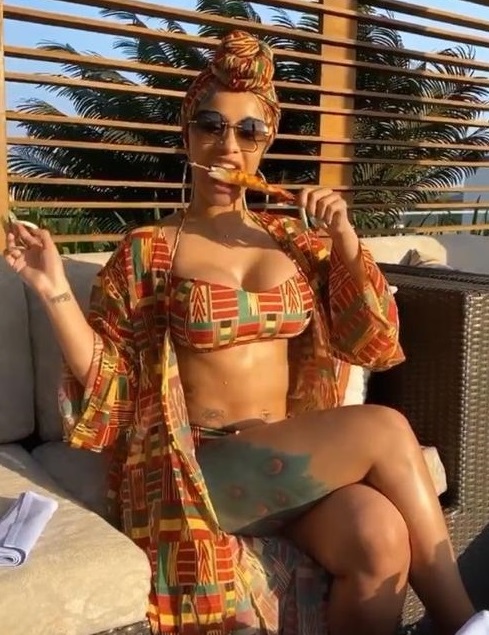 Cardi B's Livespot festival which was held at the Accra Sports Stadium experienced delays which compelled angry fans to throw bottles on the stage.
In videos making waves on the Internet, fans had to wait for over a period of 1 hour before the next performance and that led to the throwing of bottles on the stage.
Apparently, the event was poorly organized and managed to meet the expectations of fans and music lovers who trooped into the stadium to watch various performances from top Ghanaian musicians as well as Cardi B.
However, notwithstanding the 'Gargantua gaga', Cardi B saved the night when she jumped on the stage and thrilled fans with her energetic performances with dancers.
Watch the video below:
Earlier on, superxclusive.com reported the news of how American rapper, Cardi B, received hit from her Ghanaian celebrity fans after she was supposed to be at a meet and greet with Ghanaian celebrities but failed to show up.
Following this, the 27-year-old rapper, took to her Instagram live video to reveal the reason she couldn't make it to the event. Cardi B revealed she had a stomach upset from something she ate and had been purging since.
She even went as far as revealing she was sitting on the toilet seat taking a dump while doing the Insta live. Cardi who was captured on video eating a kebab, stated that she didn't know what caused the purging.
Watch the video below:
---
---