"I Knew Burna Boy Was Going To Be A Superstar" – Burna Boy's Mother
---
---
Burna Boy's mother; Bose Ogulu, has revealed that the prophesy has been given to her a long time ago that her son; Burna Boy, would become a music superstar and a wealth personality.
In a Burna Boy video documentary that stormed the internet not too long ago Burna Boy's mum, revealed while the singer was in secondary school, he had a music band that performed at school functions. And that there was a particular day after a performance by Burna and his band, the school's music director walked up to her to reveal that her son will become a superstar in future and a rich man.
She said; "…and then his school set up a music band and they performed at school functions and erm…one of the directors of the school called me towards the end of his secondary school and was like, Mrs Ogulu, your son is going to be a superstar, i was like what…really? He said mark my words he's going to be very big, very rich, get ready for fame and fortune."
Mrs Ogulu happens to be Burna's mother and doubles as the singer's manager both on the local scene and on the international scene.
Burna Boy is currently on a world tour where he is being shown awesome love and massive positive reception.
However,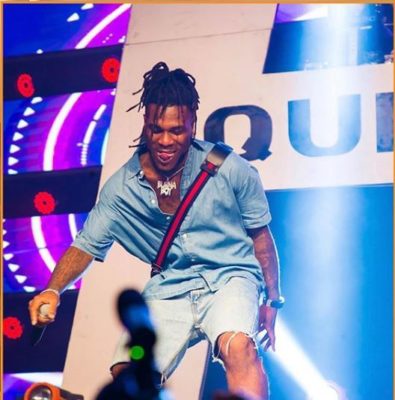 2018 Nigerian & African Artiste of the year, 'Burna Boy' shares his story to fame in this short documentary.
As produced by YouTube Music, this Artist Spotlight Story looks back on Damini Ogulu's rise to international success. From borrowing beats off video games to producing earth-shattering Afro-beat anthems, the film revisits his journey from his Nigerian upbringing to taking root in Brixton. Directed by Maceo Frost, "Burna Boy" reflects on Ogulu's inspiration as a songwriter and celebrates his energy as a performer.
Watch the Video below
---
---